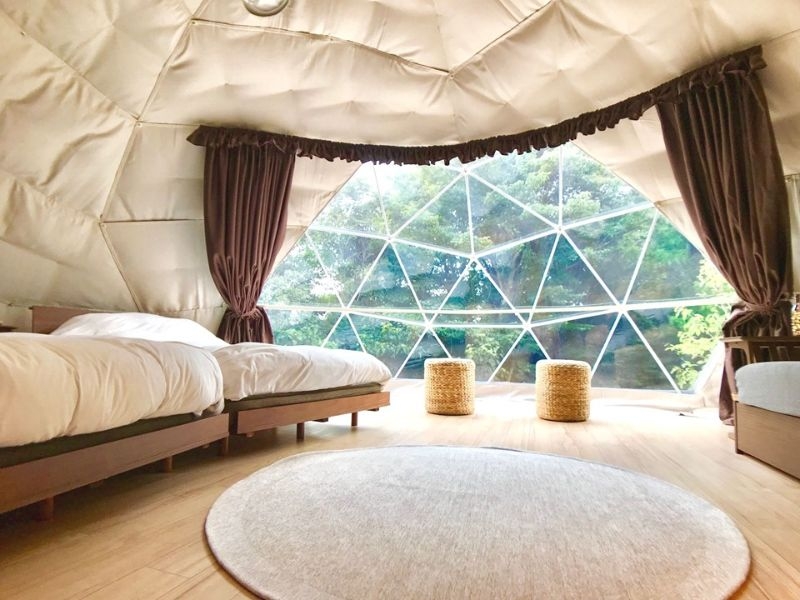 Glamorous Camping
Equipped with 2 single beds, 1 sofa bed, air conditioning / shower / toilet. You can comfortably spend up to 4 people.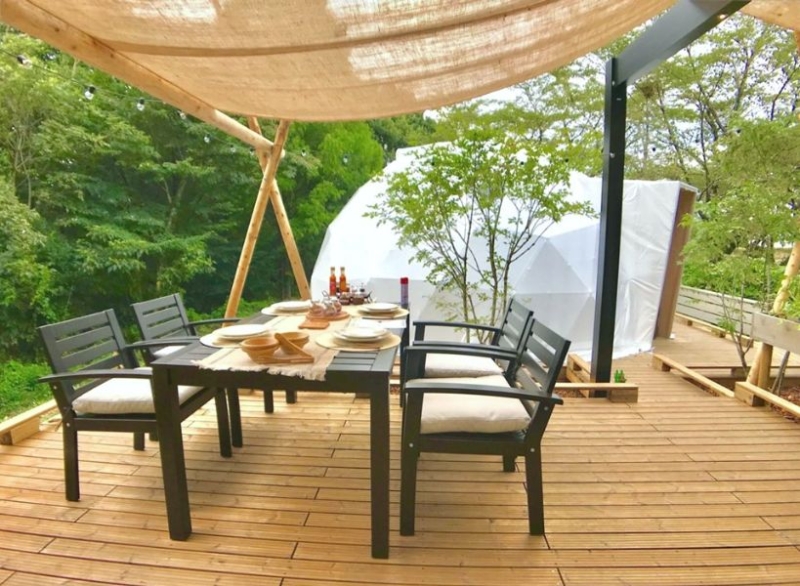 Outdoor Dining
Enjoy a luxurious barbecue in the spacious outdoor canopy area. It is a format in which the ingredients prepared by the chef are cooked by the customer himself.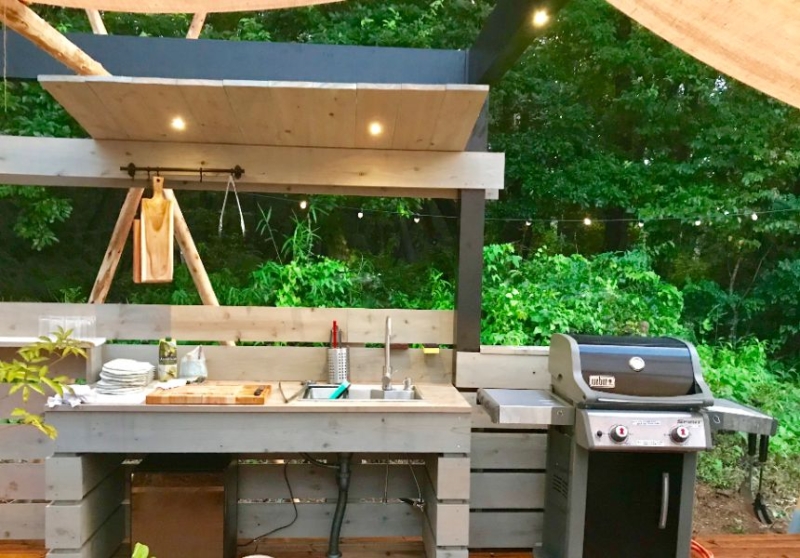 Kitchen
The canopy area is equipped with an outdoor kitchen, Webber BBQ grills and a refrigerator.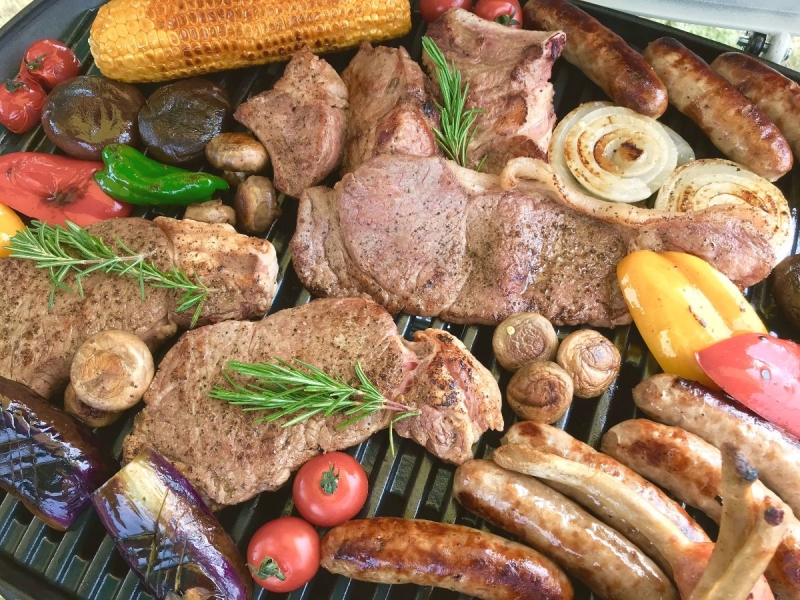 Barbecue Menu
Enjoy the special BBQ unique to Murasakizuka, such as sirloin steak, roasted chicken, ajillo, and spicy curry!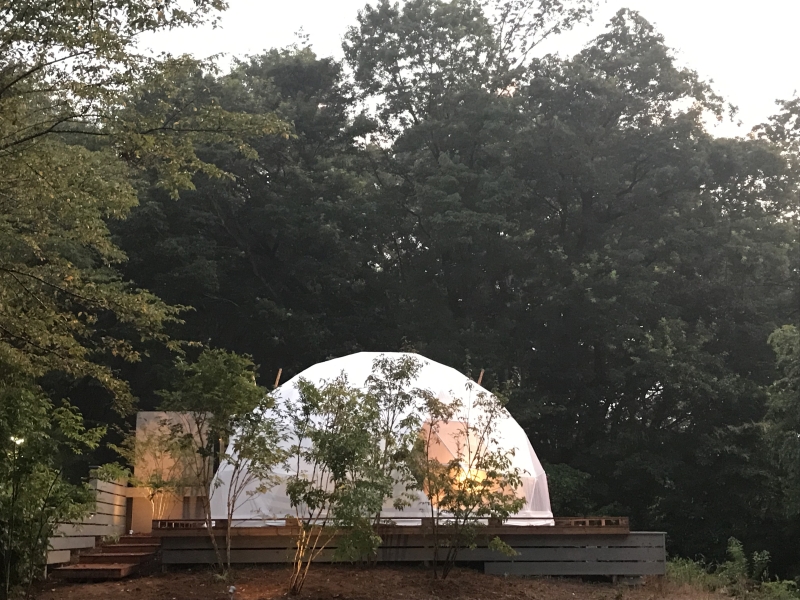 Surrounded by Nature
The glamping tent "KAKUREGA" is a special hideaway that can only be used by one group of customers a day. Please spend a relaxing time in a private space surrounded by trees.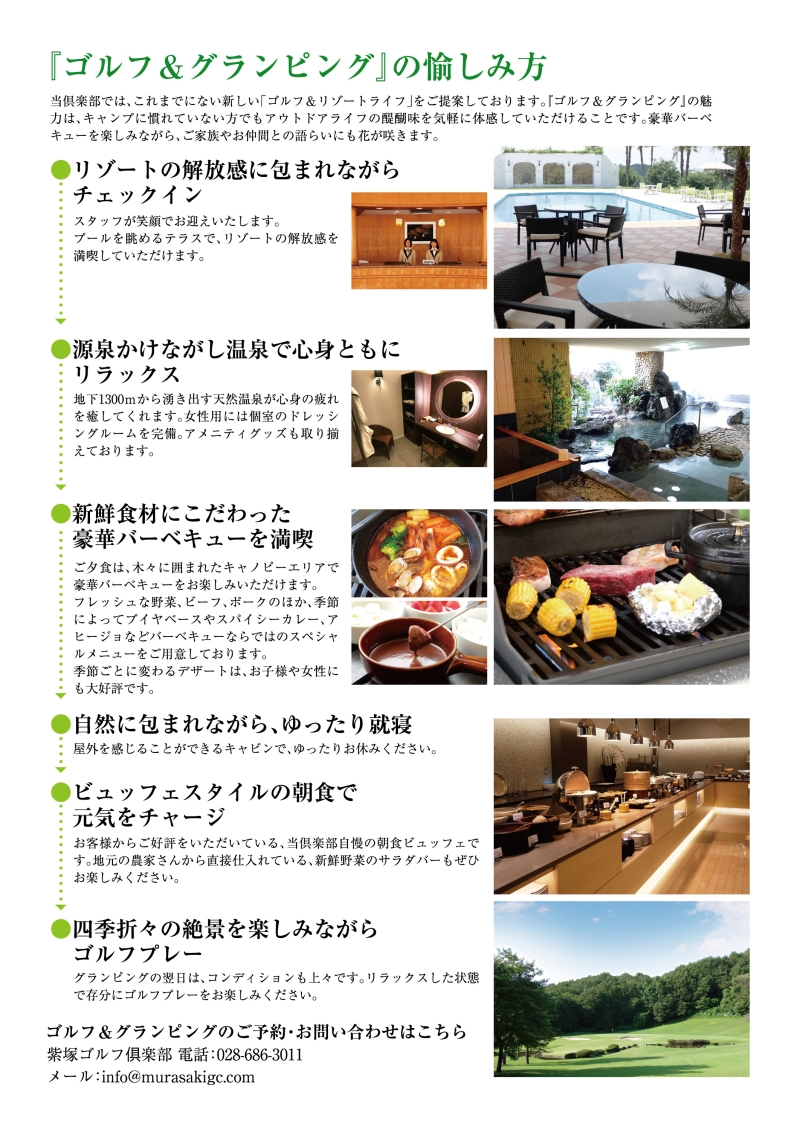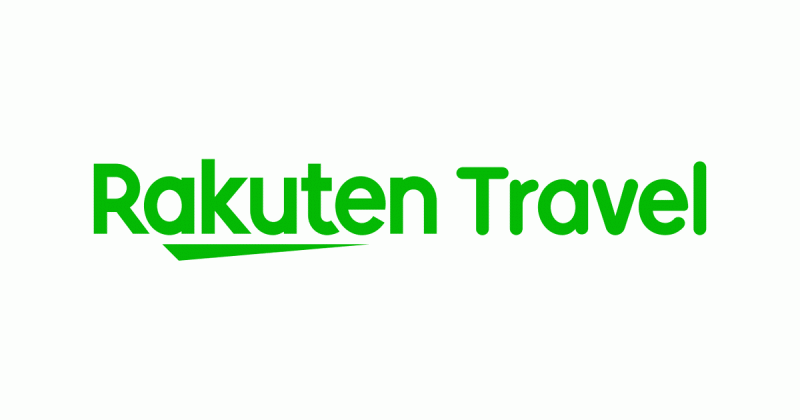 Reservation
For reservations for glamping, please visit the Rakuten Travel website below.
If you have any questions, please feel free to contact us.