MURASAKIZUKA Golf Club Resort Hotel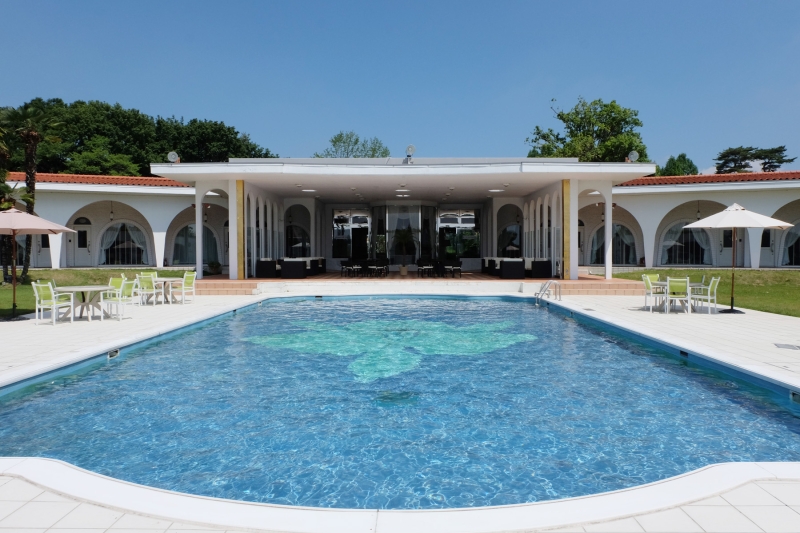 Murasakizuka Golf Club Resort Hotel
There is a dinner place "Creak" including an iron plate steak corner in 20 resort hotels, 6 villas, and 1 glamping.
During your stay, you can use the large public bath with natural hot springs and the outdoor pool, and you can enjoy breakfast and lunch at the restaurant in the clubhouse.
For groups of 7 or more, the villa with hot spring bath is available, and you can stay with your family and friends in a private space.
All rooms at Simmons Bed Hotel are equipped with Wi-Fi.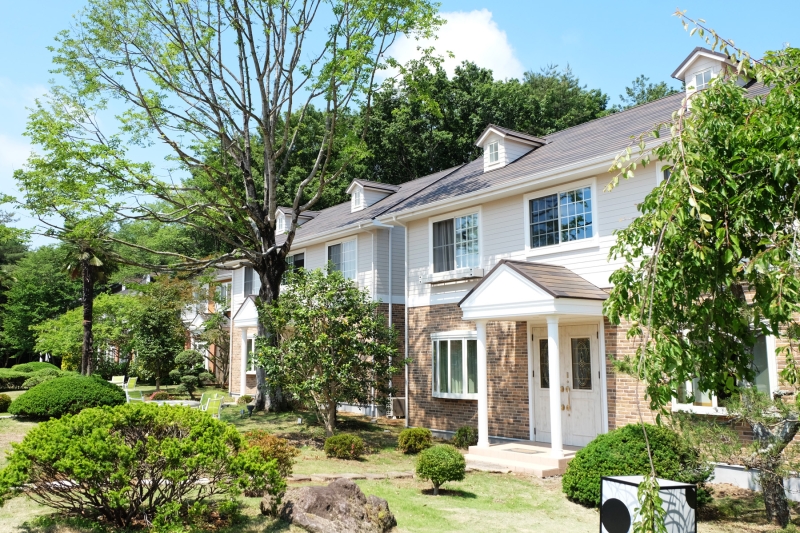 Villa
The villa can accommodate up to 8 people. There is a natural free-flowing hot spring bath and a Japanese-style room for gathering, so you can relax in a private space with your family and friends.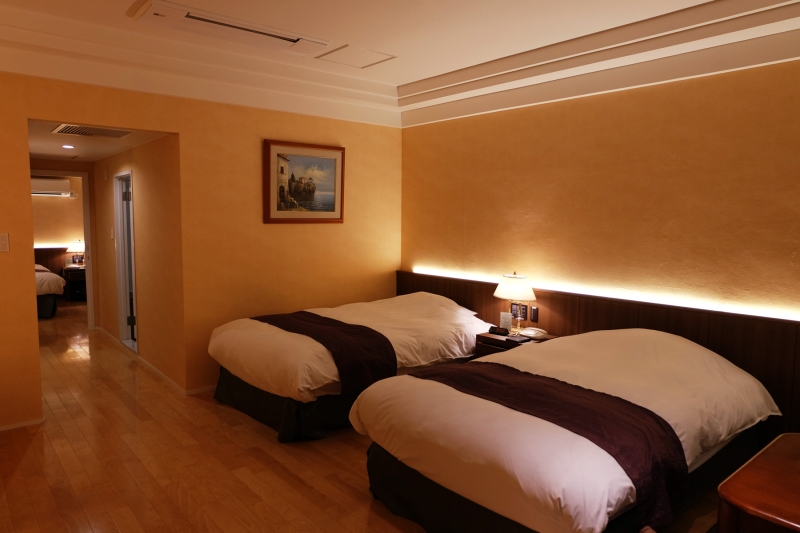 Hotel
The hotel offers twin rooms, triple rooms (for 3 people) and 4 bedrooms (for 4 people).
The renewed and comfortable room overlooks the garden and you can enjoy the feeling of a resort.
The Hotel Garden holds an annual opening commemorative jazz festival.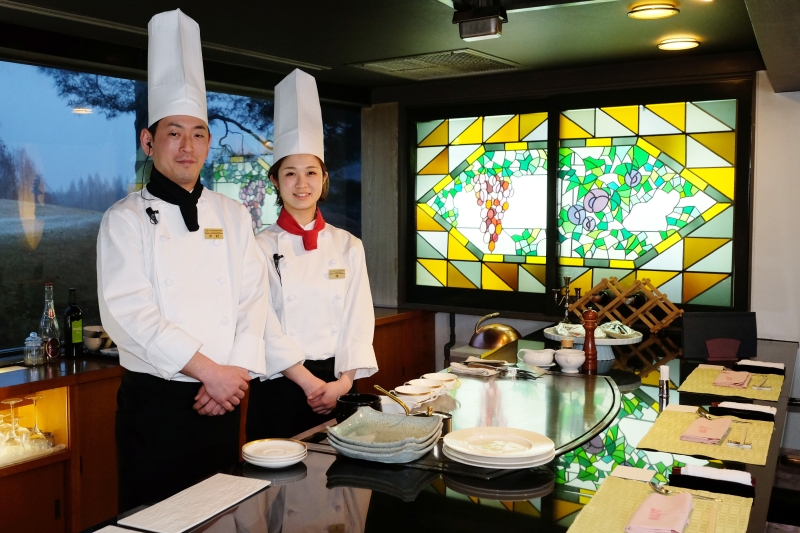 Restaurant "Creek"
No. 3 in the nationwide word-of-mouth ranking for "delicious food" for the second consecutive year!
The dinner place "Creek" is attached to the hotel villa, and you can enjoy a high-grade dinner such as a luxurious steak course at the iron plate steak corner and kaiseki cuisine at the table seats.
There is also a private room for families and groups.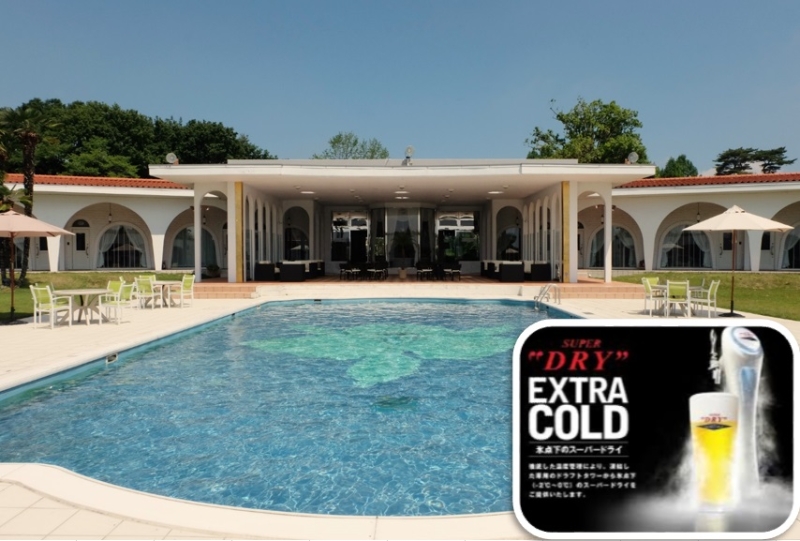 Hotel pool
Guests have access to the outdoor pool.
Draft beer is served on the terrace during the summer season.