Overview
This is a golf resort for golfers who like to combine great food, relaxing luxury facilities with great golf. The 27 holes, hot springs, hotels, pools, private villas and teppanyaki restaurants all help you relax your mind and body after a fun day on the course.
Designed by John Benzene and Bob Wolf, this spectacular 27-hole championship course consists of three courses: Uji, Katsuragi, and Saotome. The total number of yards is 10,396 yards and par 108. The course is located on a gentle hill with a height difference of up to 10 meters and the average width of the fairway is 70 meters.
Contrasting and unique landscaping is everywhere, not only creating beautiful and relaxing views of ponds and waterfalls, but also offering challenges to every shot. The course operates the popular dual green system in Japan and offers the course the option of preparing different types of grass in the winter or alternating greens to aid in recovery and growth. It's too difficult to hit. Also noteworthy is the well-equipped 17-bay 250-yard driving range with a driving range and chipping area. There are also three large practice greens and a pitching green.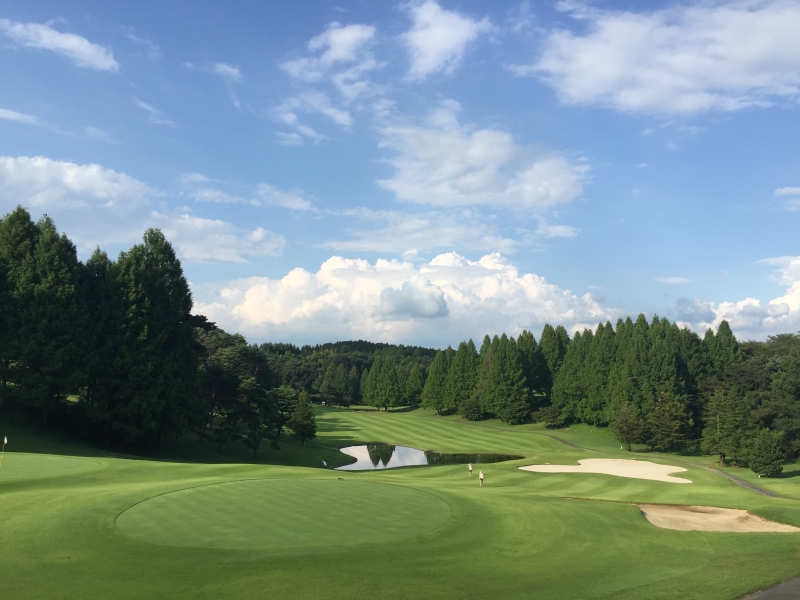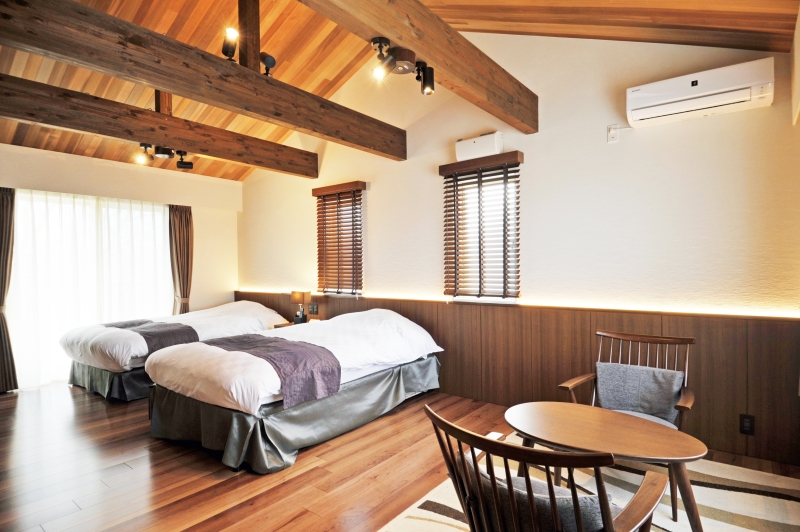 Hotel
Relax and unwind on the hotel's green hills overlooking the course. Enjoy full-service amenities at the hotel, swimming pool, hot springs, The Creek restaurant and private villas.
The restaurant "Creak" serves Japanese and international dishes, and the course menu includes Western dishes such as hot pot, kaiseki cuisine, and beef stroganoff. Vegetarian and kids dishes are also available. On special occasions, try the "Tepanyaki" style steak corner, which offers the finest Japanese beef.
All rooms at the hotel are equipped with a private toilet, shower and bath, a full fridge and minibar, TV and air conditioning. Twin rooms and double twin rooms are available.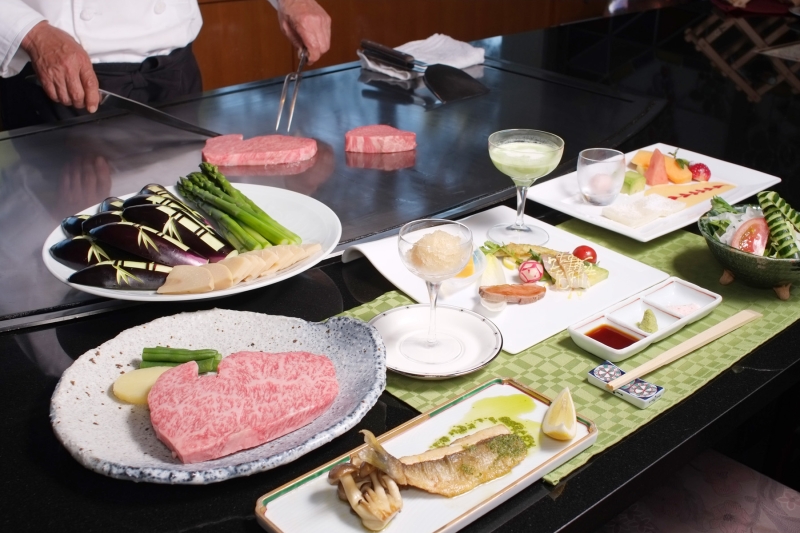 Restaurant
Creek's restaurant is located in a beautiful Japanese-style open building with private dining space, open dining room and teppanyaki grill. The restaurant offers course menus such as Japanese and international dishes, hot pot (crab, shabu-shabu, kimchi) in winter, kaiseki (Japanese food) in summer, and Western dishes such as beef stroganoff. Vegetarian food requests are accepted and kids' food is also available. Of particular note is the "Steak Corner" *, which is a teppanyaki style. Experienced chefs can enjoy cooking the finest Wagyu beef right in front of you. We offer a variety of steak courses to suit different tastes.
Private villas are also available at the club. Ideal for families and large groups, guests can freely use all the facilities of the hotel, so they feel like they are at home.
Each villa has 4 separate twin rooms and a tatami living room that doubles as an additional bedroom. A very popular feature is the private rock hot springs facing the forest behind the property. In front of the property there is a gaming room with a Marjan / card table.
English contact information
Reiwa Hills Resort / Murasakizuka Golf Club
2068, Saotome, Sakura City, Tochigi Prefecture, 329-1414
Tel: 028-686-3011 (Japanese + English)
English booking: tzaleski [at] reiwagolfresort [dot] com